High-power low-energy jaw crusher
Time:2018-01-25 08:09    Author:clirik
Energy conservation and environmental protection concepts continue to deepen the industry, mining machinery manufacturers have begun to integrate energy saving into the R & D and production of equipment. Energy saving equipment not only to maintain the living environment, but also save resources. Shanghai Clirik is a professional manufacturer of mining equipment, energy conservation and environmental protection has long been incorporated into its own crushing and screening equipment, produced a number of approved high-power, low-power equipment.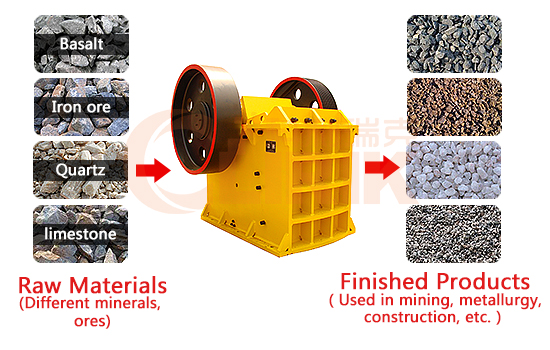 Currently, , Clirik research and develop many high efficiency and energy-saving crushing equipment such as jaw crusher, European version jaw crusher, mobile crushing plant, building waste brick production lines, etc., These devices have been put into operation throughout the country, and to play their own performance, to bring significant benefits to customers.
Today, energy conservation and environmental protection have become an important principle of sustainable social development, are also the permanent trend of social development. Today, the operating cost of new environmentally friendly and energy-saving equipment is declining rapidly with the advancement of career planning and skills, bringing more cost-effective and reliable environmental and energy-saving equipment to mine investors.
Jaw crusher
won the market consensus and praise, by advantages of its own high efficiency, low consumption. Jaw crusher is the first crushing process in the gravel process, the role of the entire stone production line is very important in all parts of the country during the gravel production and basic projects. Clirik mills have also been updating their equipment as the market evolves. The developed deep cavity jaw crusher is more prominent than conventional jaw crushers and offers higher output and lower energy consumption by about 15% to 20%.