Limestone crushing-Clirik new single segment hammer crusher
Time:2017-11-24 09:57    Author:clirik
Limestone belongs to brittle materials, often using
single stage hammer crusher
, fine crushing machine, single crusher and other equipment to handle it, but limestone containing silica causes corrosion. Under the condition that the limestone is easy to wear, the wearing parts of the crusher need to be replaced frequently, so as to ensure the normal operation of the equipment, so the operation cost is greatly increased.
In view of this situation, Shanghai Clirik developed patented equipment - DPC single stage hammer crusher is suitable for crushing the brittle compressive strength of <150MPa, such as limestone, shale, coal, gypsum, shale and siltstone and mixture of limestone and clay, for resisting harsh professional wear. In order to improve the wearing performance of the wearing parts and the capacity of the crusher, the single segment hammer crusher is improved on the basis of the original hammer crusher: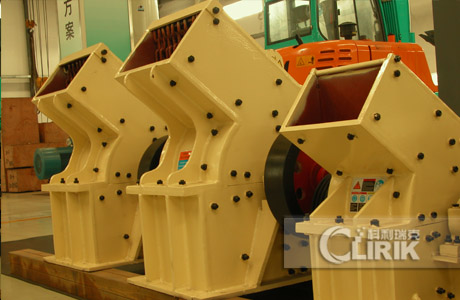 1, crusher hammer using AMC composite material self-developed with international advanced level, has longer life 50-150% than high quality Mn18Cr2MoNbRe;
2, the use of patented technology of "broken stone" , makes the proportion of material self breaking greatly increased, effectively reduce the hammer, grate plate wear load;
3. The rotor adopts WHM two step super hard surface cladding technology, which is more than 2 times longer than the conventional hardfacing electrode;
4, the main shaft adopts high strength gun steel / vacuum double smelting, the strength increased by 4-5 times;
5, new grate seam optimization design, smooth material, fine particle size, uniform and stable, plate life long.
In a word, Shanghai Clirik supply cement production special crusher-single segment hammer crusher. The process is simple and the production cost is reduced, which is highly sought after by the customers! If you want to know more about the equipment, welcome to contact us!