"Multi-crushing and less-grinding" of Clirik Hammer Crusher
Time:2016-06-27 11:11    Author:clirik
In recent years, many industries have suffered issues of overcapacity, as well as the cement industry. The promulgation and implementation of national policies make a positive transformation and upgrading of the cement industry, which toward a low-carbon direction development strides of environmental protection and efficient energy.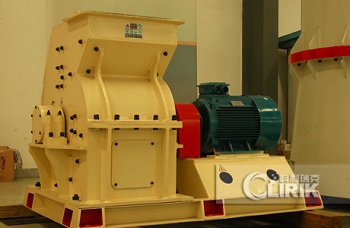 In a highly competitive environment, Shanghai Clirik uses design concept of "Multi- crushing and less-grinding" to produce new
hammer crusher
. It shows a remarkable efficiency in cement production line. Compared to other crushing equipment, hammer crusher has higher productivity, its unique crushing principle also reduces the energy consumption of Hammer Crusher. This makes it make full use of fragmentation.
Using with years of R & D experience, Shanghai Clirik has upgraded hammer crusher to enhance the crushing effect. Large pieces of ore can be crushed to a particle size which meet customer's requirements at a time, which replaces the traditional two-stage crushing, simplifies the process, saves production costs. For cement crushing production line,
hammer crusher
of Shanghai Clirik is your most economical investment, easy maintenance, and can improve the labor intensity.