Hammer Crusher's Several Uses and Development
Time:2016-06-27 11:20    Author:clirik
With the development work of
hammer crusher
made new technological achievements, applications crusher has been greatly expanded, and is playing an important role in development of new materials. Especially with the development of new star
hammer crusher
of Shanghai Clirik, application of it has a more extensive, such as construction waste, dry mortar production and other industries.
Hammer crusher is suitable for crushing materials with compressive strength of 180MPa or less, such as limestone, coal, gypsum, shale and other types of coarse, medium, fine crushing job of hard and brittle materials. It can crush material of 600-1800 mm into 25mm or less.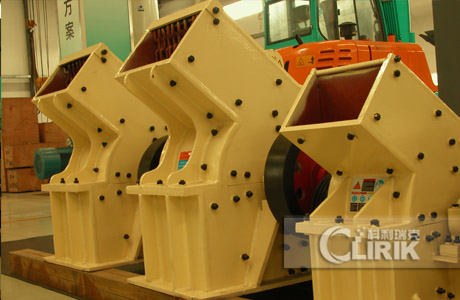 According to situation of research, the current main crusher has features of function of fine crushing, coarse grinding. The product is a cube, bulk density, small iron pollution. They are all the features of hammer crusher. In addition, hammer crusher also has advantages of simple structure and reasonable discharge, good grain shape, low operating cost, which can replace small jaw crusher and cone crusher, sand making machine or other equipment in a wide range. So its a real machine with several uses.
Research and development of hammer crusher focus on its excellent performance, the reliable operation and quality. In the same crusher equipment, hammer crusher has low energy consumption, low operation and management costs. In addition, the load factor of equipment, processing granularity, grading variation are important assessment criterias of hammer crusher. Sand and gravel production line, which consists of several kinds of crushers, can be determined basing on customer's requirements of specifications. And we will provide customers with the best configuration.
Shanghai Clirik supply Jaw crusher, Hammer crusher, and other grinding mills, if you're interested in our crusher or grinding mills, please connect with me!