How to Extend the Service Life of Hammer Crusher
Time:2017-01-06 08:22    Author:clirik
If we use the
hammer crusher
in a right way, its service life would be extended. However, how to use a hammer crusher correctly? Clirik will teach you some methods to extend the service life of the hammer crusher.
Maintenance work of
hammer crusher
, generally including keeping the equipment clean, checking the fastening screws, maintaining good lubrication, adjusting of mechanical parts, an overhaul base.
As we all know, lubrication is very important for the maintenance of
hammer crusher
machine, add grease periodically to ensure the normal operation of the crusher and prolong the service life.
And then, check the spares and parts of
hammer crusher
to find whether they are tight or worn out, the jaw plates, the toggle plate, to ensure and maintain crusher working well.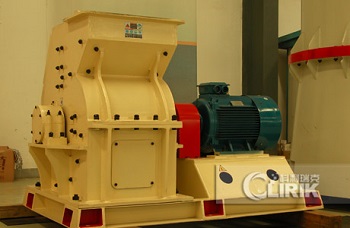 According to the device structure, a reasonable choice of lubricating materials is the main aspect of equipment maintenance. Lubricating materials commonly used are greases and oils. Compared with the lubricating oil, grease usually used for dirty occasions. Therefore, the same as hammer crusher.
Shanghai Clirik Machinery is a professional manufacturer of
hammer crusher
. No matter what problems about repair and maintenance of machine you have, we can help you solve the problems.