Energy Saving and Environmental Protection of Cone Crusher
Time:2017-10-14 10:06    Author:clirik
At present, China's crusher industry rapid development momentum, the market outlook is excellent, the crusher industry has gone through the stage of extensive development rely on cheap labor advantage and the expense of the environment, at the same time crushing machine is the important equipment for industrial raw material and energy production, now has developed into China's key support industry.
At present, the crusher industry should be to comply with the International low-carbon economy, the development of new energy is an important measure to improve the equipment, its production efficiency, reduces energy consumption, promote the crusher industry energy structure and industrial structure adjustment.Shanghai Clirik machinery research and manufacture of the new
cone crusher
have energy saving and environmental protection role, especially in line with the current development of crusher industry.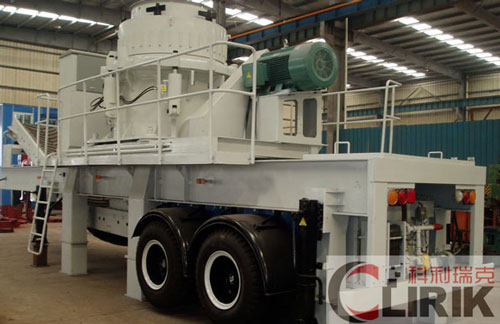 Clirik mechanical
cone crusher
not only improves the production capacity and crushing efficiency, but also expands the application scope, from limestone to Xuan Wuyan, from the stone production to a variety of ore crushing, finish all kinds of crushing efficiency, fine and super fine crushing, the construction industry is the mine instead of spring cone crusher and replace the hydraulic cone crusher a new generation of products.
At present, In addition to the
cone crusher
,the products of the company also supply European version Hammer Crusher, PE jaw crusher, VI Crusher (sand making machine).