Stone Crusher
Stone Crusher for sale, Stone Crusher manufacturer, Stone Crusher supplier
Shanghai Clirik Machinery Co., Ltd is a large professional manufacturer of Stone Crusher,The Clirik Stone Crusher have four kinds, they are: European Version Coarse Hammer Crusher, Box-type crusher, hammer crusher and jaw crusher.
(1) hammer crusher.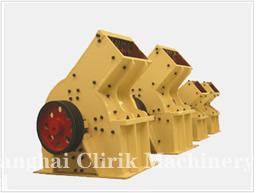 ——application: Hammer crusher is the equipment using high-speed rotary hammers to crush materials, mainly applied to the industries of metallurgy, mining, chemistry, cement, construction, refractory materials and ceramics. It can crush hard and soft ores into medium or small size, such as barite, limestone, gypsum, terrazzo, coal, slag, and up to 100 different kinds.
——three models: PC6400*300, PC600*400,PC800*600
——finished production fineness: 0-25mm.
——the capacity (ton/hour) ranges from 3T/H to 45T/H
(2) jaw crusher.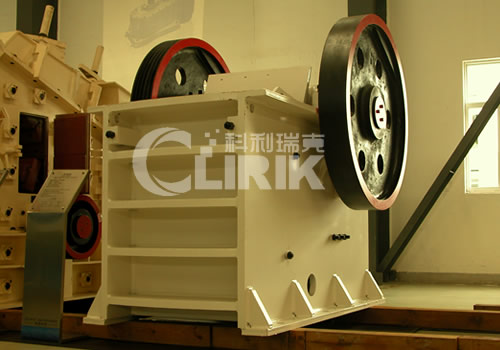 ——application: jaw crusher is mainly used in the industries of metallurgy, mining, chemical, cement, construction, refractory materials and ceramics, suitable to crush hard and soft ores with compressive strength less than 320 MPa. This machine can break material s into medium size and fine size.
——ten models: PE series and PEX series
——finished production fineness: 10-105mm.
——the capacity (ton/hour) ranges from 1T/H to 90T/H

(3) European Version Coarse Hammer Crusher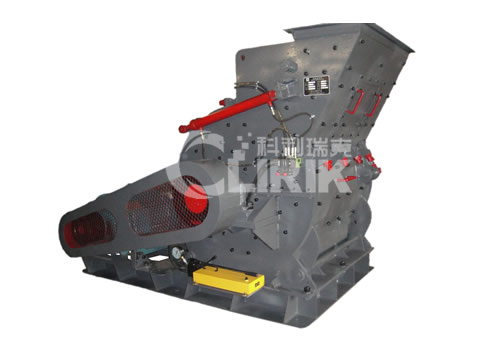 ——application: European Version Coarse Hammer crusher is engaging in crushing various rocks and stones with comprehensive strength not higher than 320 MPa into fine and micro fine powders, is widely used in metallurgy, mining, chemical, cement, coal, sand-making, coal gangue, construction, refractory materials and ceramic industries.
——three models: PC4008-75, PC40012-90, and PC40015-132
——finished production fineness: under 3 mm.
——the capacity (ton/hour) ranges from 10T/H to 100T/H
(4) Box-type crusher, cabinet hammer crusher, Box-type breaker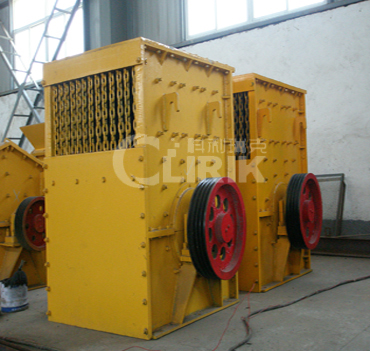 ——application: Box-type crusher, cabinet hammer crusher, Box-type breaker with feature of large feeding space, it is very suitable for processing big raw material with size 450-1400mm to small granularity below 100mm, which are widely used for mine, cement, building material, chemical industry and so on. It is suitable for crush raw materials with compression strength not more than 200Mpa, such as limestone, rock, plaster, coal gangue etc.
——four models: PC600, PC800,PC1000 and PC1200
——finished production fineness: under 50mm.
——the capacity (ton/hour) ranges from 30T/H to 160T/H
Stone Crusher price:

If you want to know the Stone Crusher price or have any questions about Stone Crusher, please do not hesitate to contact us.
Phone: 0086-21-20236178
E-mail: sales@clirik.com

Order Online